I'm Kate (on the left)

The first of December 2017 is the start of my BIG (pre 50th Birthday) challenge of not buying new clothes or shoes for a whole 12 months!

Those who know me well realise that this will be a massive challenge as I love my shopping, particularly for a new frock!

I am not doing it alone though as my lovely friend Sam (on the right) has decided she needed a challenge too and will be my partner in crime for the duration

. You can join me too if you want! I am looking for 12 friends to do a month each with me! I have already had a few volunteers.

And it is all for a good cause! From tomorrow, the 1st Dec 2017 up until 1st Dec 2018 will be the Mason family year of raising lots of money for JDRF, our Type 1 Diabetes charity. Our target is £1000! As well as the money saved from not buying clothes, as a family we will be running, cycling, having tea parties, clothes swapping parties and maybe even a big fundraising event with posh frocks!
​

Wish us luck!!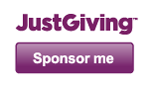 DON'T MISS ANYTHING!
Do you want to stay in touch to see if I fulfill my challenge or
​sponsor me to help me reach my goal of £1000
---